Our Services
Serving Christian County, Dade County, Dallas County, Greene County, Webster County
At Rowden Roofing And Remodeling in Strafford, MO, your roofing system is in the hands of trained, highly experienced professionals. From asphalt shingle roof repair to flat foam installation, receive quality work at affordable rates with our friendly team of expert roofing contractors. Contact us now at (417) 421-9512:

* Roofing Contractor
* Asphalt Shingle Roofing
* Gutter Cleaning
* Downspout Cleaning
* Asphalt Shingle Roof Installation
* Asphalt Shingle Roof Repair
* Flat Foam Installation
* Single Ply Roof Installation
* Metal Roof Installation
* Roof Repair
* Roof Replacement
* Storm Damage
* Roofing Replacement
* Storm Damage Roofing

About Us
Roofing Contractor Strafford MO
Reliable. Careful. Affordable. With over 40 years of experience providing professional roofing services, Rowden Roofing And Remodeling is here to help. Veteran-owned and operated in Strafford, MO, we service commercial and residential clients and offer quality work on all of our roofing services ranging from roof repair to roof replacement. If you aren't exactly sure where to turn to ensure your roofing system receives the best care..."From The Floor Up, We Have Your 6!"

Whether searching for help with storm damage or ready to get started on a downspout cleaning project, all of our services are priced affordably and competitively. Providing good service is our focus: we are here to help and offer free storm damage inspections, free estimates, and also accept insurance claims.

Rowden Roofing And Remodeling is a veteran-owned and operated company that was founded in 2021 and services Strafford, MO, and neighboring regions. For your peace of mind, we are an honest, responsible business that is fully licensed and insured. Here is what separates us from the rest: quality work. Our professional and efficient roofing contractors will work fast to complete your roofing project with clean results. Your privacy is secure with our confidential service policy. Discounts are available for military members and veterans. For your free estimate or for assistance from our friendly team members, call us now!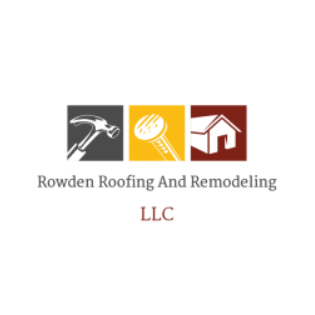 Roofing Contractor Strafford MO
---
Business Hours
Mon
9:00 AM - 6:00 PM
Tue
9:00 AM - 6:00 PM
Wed
9:00 AM - 6:00 PM
Thu
9:00 AM - 6:00 PM
Fri
9:00 AM - 6:00 PM
Sat
Closed
By Appointment Only
Sun
Closed

By Appointment Only
Payment Methods
Master Card, VISA, American Express, Discover, Check, Cash, Paypal